Breathe. Heal. Transform.
Unlocking the Power of HBOHT
Welcome to the world of Hyperbaric Oxygen-Hydrogen Therapy (HBOHT), a fusion of wellness and science. Explore the remarkable potential of HBOHT and its profound impact on your overall well-being. Immerse yourself in a realm where oxygen, hydrogen, and cutting-edge science harmonize to rejuvenate and transform.
Step into a universe of reimagined wellness where science opens doors to optimal vitality. HBOHT offers a synergy beyond convention, harnessing natural elements to revitalize your body and mind. Unveil the incredible potential of HBOHT as we illuminate the transformative science. Whether enhancing vitality, rejuvenating your body, or embracing holistic well-being, HBOHT opens a gateway to a unique world of wellness. Join us on this journey to the heart of HBOHT, where your pursuit of optimal well-being begins.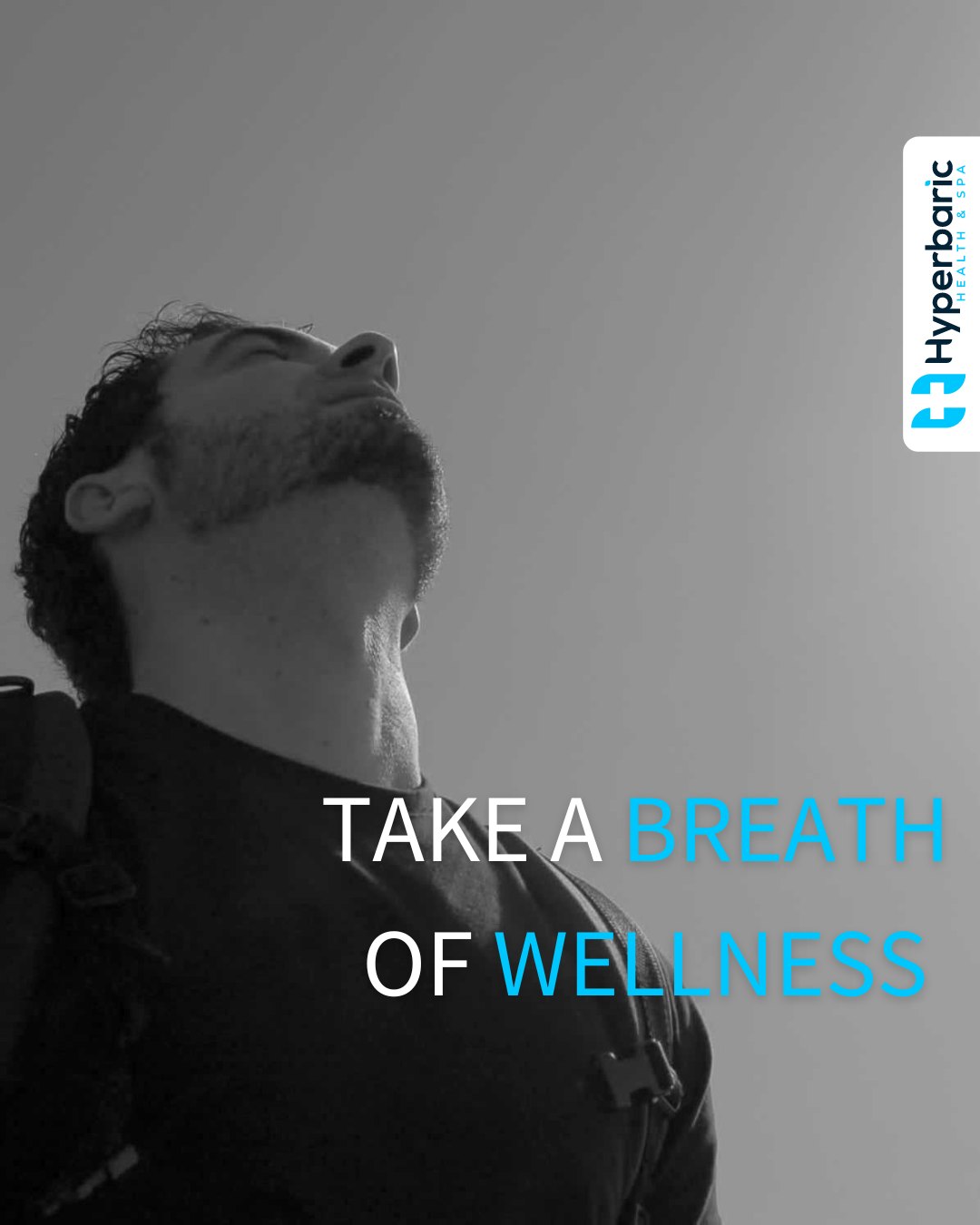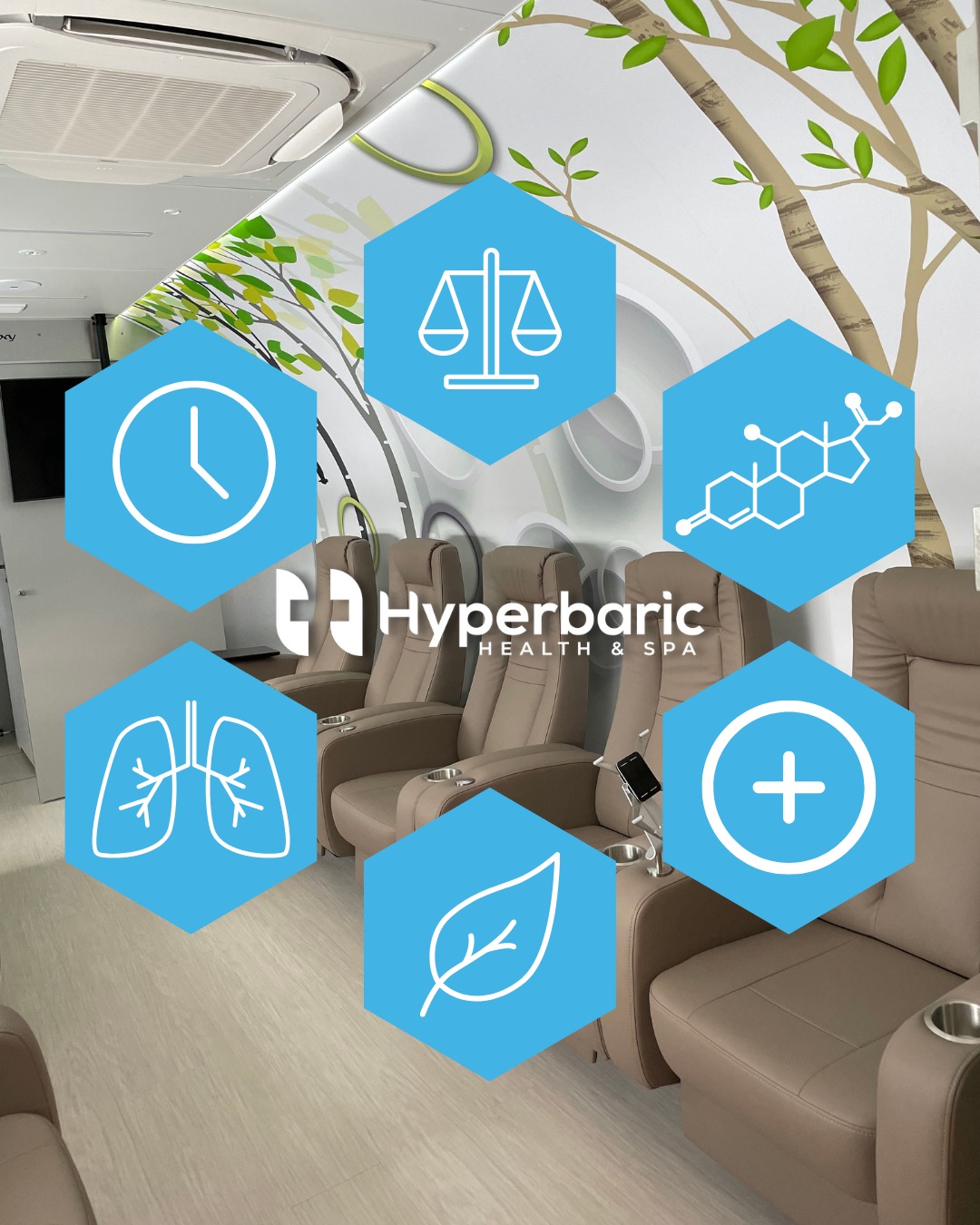 Hyper (H): The "H" in HBOHT represents the concept of hyper, which signifies the establishment of optimal and natural conditions for the highest efficiency of our immune system, promoting overall health and accelerated healing.
Baric (B): The "B" in HBOHT stands for baric, emphasizing the importance of therapy taking place under slightly increased pressure.
Oxygen (O): The "O" in HBOHT represents oxygen, highlighting the higher concentration of oxygen made available for our gas exchange process within the lungs.
Hydrogen (H): The "H" in HBOHT signifies the inclusion of hydrogen, a potent and efficient natural antioxidant.
Therapy (T): The "T" in HBOHT encapsulates the essence of the therapy as a wellness experience rather than a medical treatment.
Scientific research has illuminated the multifaceted benefits of Hyperbaric Oxygen-Hydrogen Therapy (HBOHT), a cutting-edge approach that harnesses the synergy of oxygen and hydrogen for holistic well-being. Some key advantages of HBOHT include:
Cellular Vitality: HBOHT fosters cellular oxygenation, reducing inflammation and supporting overall health.

Tissue Regeneration:

 Through enhanced oxygenation and cellular processes, HBOHT promotes faster healing of wounds, injuries, and scars.

Anti-Aging Properties:

 HBOHT helps slow cellular aging and supports a more youthful cellular environment.




Enhanced Performance:

 This therapy boosts physical and mental capabilities, including memory retention and cardiovascular function.




Comprehensive Wellness:

 HBOHT aids in detoxification, improved nutrient supply, and the promotion of bone health.



Discover the transformative potential of HBOHT at our OxygenSpa Wellness Unit. Embark on a journey of rejuvenation and holistic well-being.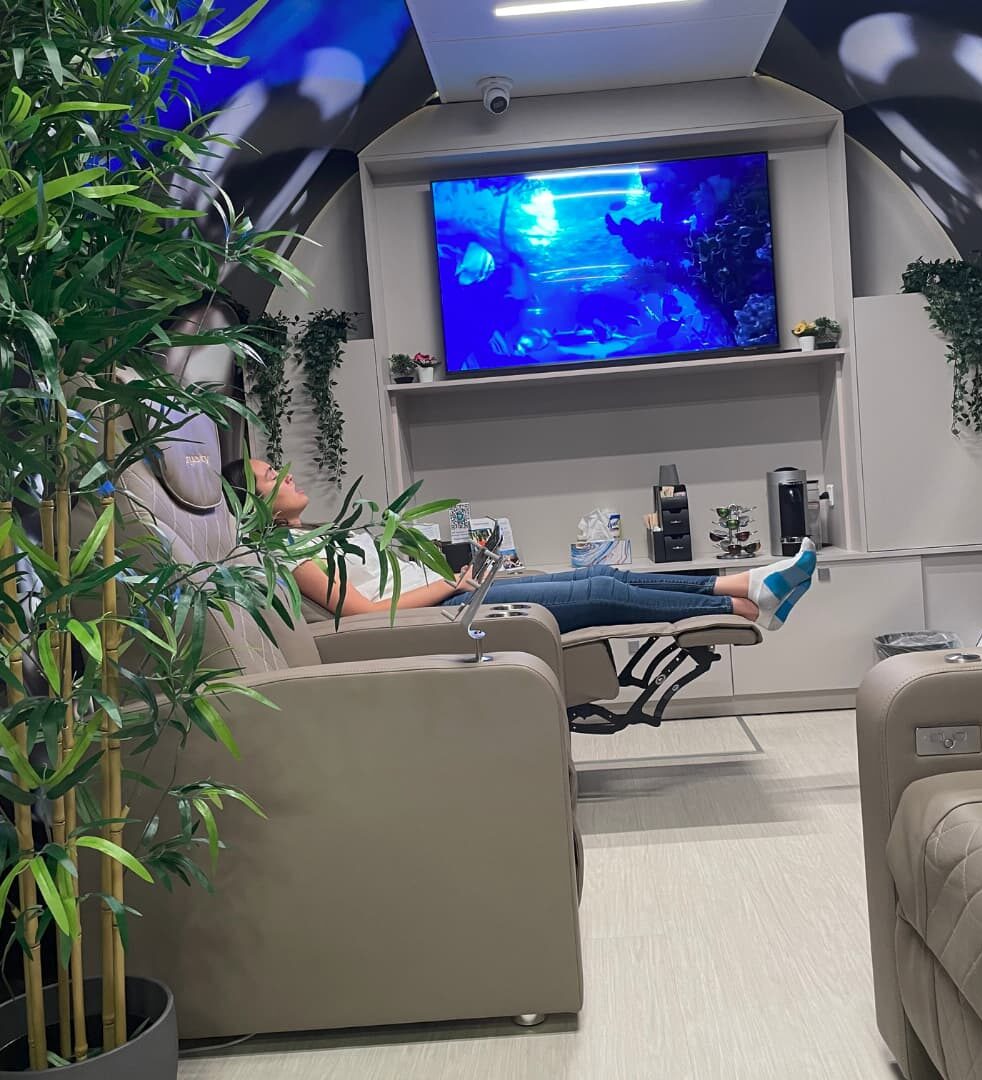 Sport Recovery and Performance
Delving deeper into the heart of Hyperbaric Oxygen-Hydrogen Therapy (HBOHT), let's uncover the intricate science that propels its transformative effects. HBOHT is a holistic approach that taps into the synergy of pressure, oxygen, and hydrogen to unlock your body's innate healing capabilities.
At the core of HBOHT lies the concept of tissue oxygenation – the process of delivering vital oxygen to every cell in your body. Earth's atmospheric pressure, while sufficient for everyday life, falls short of enabling complete tissue oxygenation. Recent scientific breakthroughs have illuminated the power of elevated pressures to accelerate the body's regenerative processes.
By subjecting the body to a slightly increased pressure, HBOHT enhances the oxygenation of all tissues. This elevation in pressure optimizes the delivery of oxygen to cells, enabling more efficient oxygen intake and utilization. But the story doesn't end there – achieving optimal oxygenation requires a higher concentration of oxygen than ambient air provides.
Enter carbon dioxide, a surprising hero in the oxygenation process. As oxygen binds to hemoglobin in the lungs, carbon dioxide facilitates its release into tissues and cells, a phenomenon known as the "Bohr effect." The concentration of carbon dioxide directly influences this process, aiding in the smooth release of oxygen. However, Earth's atmosphere contains a mere 0.03% carbon dioxide – insufficient for efficiently utilizing increased oxygen concentrations.
Here's where HBOHT's innovation shines. By elevating oxygen concentration and slightly increasing carbon dioxide levels within a controlled pressure range, HBOHT ensures a safe and effective approach to enhanced oxygenation. This innovative method, known as Hyperbaric Oxygen and Hypercapnia Therapy, redefines oxygen therapy. And the best part? HBOHT offers this transformative experience without the need for special masks, in an environment of safety and comfort.
As you venture deeper into the world of HBOHT, you'll uncover the intricate dance of pressure, oxygen, and hydrogen that brings about holistic rejuvenation. It's a symphony of elements that harmonize to unlock your body's extraordinary regenerative capacities, within a space that's both controlled and safe. Embark on this path to wellness with us, and let the harmonious symphony of HBOHT lead you to a rejuvenated and enriched life.
More detailed explanations and scientific results about how HBOHT affects the human body may be found in some studies:
Ready to Elevate Your Mind and Body?
Explore a journey of holistic well-being at Hyperbaric Health & Spa. Our offerings are designed to rejuvenate your body and mind. Experience a sanctuary of relaxation, healing, and renewal. Begin your wellness adventure with us today.
Instances When OxygenSpa Chamber Should Be Avoided:
While HBOHT (Hyperbaric Oxygen-Hydrogen Therapy) offers numerous benefits, there are specific cases where caution should be exercised or the therapy should be avoided altogether. Please take note of the following situations:
1. Pneumothorax: HBOHT is not suitable for individuals with pneumothorax (collapsed lung).
2. Middle Ear Barotrauma: Those with existing middle ear barotrauma may require longer compression time in the airlock. It is important to undergo a slower passage through the lock to allow for gradual pressure equalization. This precaution is similar to the pressure changes experienced during airplane flights.
3. Chronic Obstructive Pulmonary Disease (COPD): Individuals with COPD may also experience longer compression time in the airlock. It is crucial to allow for gradual pressure equalization to minimize discomfort or complications.
4. Inflammation of the Ear or Sinuses: Individuals with diagnosed inflammation of the ear or sinuses should refrain from undergoing HBOHT.
If you have any concerns or medical conditions not mentioned above, it is advisable to consult a physician before considering therapy involving higher pressures than those found in our normal surroundings.
We understand that every individual's wellness goals are unique, and we're committed to providing you with the information you need to make informed decisions. Feel free to reach out to us, and let's start a conversation that leads you to a healthier, more vibrant you.